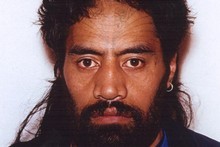 A convicted murderer killed himself in the grounds of Whanganui Prison but staff did not notice he was even missing for 30 minutes, a coroner says.
Taffy Herbert Hotene, 39, was serving life in prison for the murder of Auckland journalist Kylie Jones when he killed himself on November 26, 2009.
He had been working at a concrete factory in prison grounds when he was last seen alive at 2.50pm, Coroner Carla na Nagara said in her findings, released yesterday.
At 3.20pm it was noticed that Hotene was missing but his body was not found until 4.20pm, by chance.
Ms na Nagara said there was clear evidence of significant shortcomings in prisoner location checks on the day Hotene died and poor record-keeping at the prison, with official forms used to keep tabs on prisoners completed in a "cavalier fashion" with no real appreciation for their importance.
But the "sloppy record-keeping" and "indefensible" failure to maintain rigorous processes in checking prisoner locations did not contribute to Hotene's death, she said.
"The effect of these shortcomings was that it took approximately 30 minutes before it was established Mr Hotene was even missing.
"This may have been of considerable importance had Mr Hotene escaped but, having considered the evidence as to Mr Hotene's premeditation and as to the speed at which his suicide was effected, I do not consider the shortcomings contributed to his death," she said.
The Department of Corrections carried out its own investigation into the circumstances of Hotene's death. It found the unreasonable delay in discovering Hotene was missing was due largely to a failure by staff to accurately account for prisoners under their supervision.
Its report recommended a review of practices to ensure full compliance with national requirements on prisoner checks and records and a robust monitoring process for hourly musters and location checks.
Ms na Nagara said she was satisfied that appropriate steps had been taken to address the "numerous shortcomings in practices and procedures that led to the delay in establishing Mr Hotene was missing, and also to enhance prisoner safety".
Whanganui Prison had taken the right steps in improving staff training and practice and Ms na Nagara made no further recommendations.
Hotene received an 18-year non-parole sentence in October 2000 for murdering Ms Jones, 23, and preventative detention for raping her.
He had completed eight years of a 12-year prison sentence for attacking three Wanganui women and was out on parole when he attacked and killed Ms Jones.
Hotene was also involved with Black Power and had a history of violence. He first appeared in court at age 15 for theft, and again at 17 for attempted rape at knifepoint.

- APNZ
By Lucy Bennett @LucyBennettAPNZ

Email

Lucy