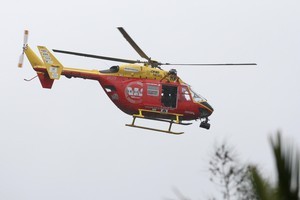 The body of a rugby fan has been recovered from below Maruia Falls.
Police divers found a body at 3pm, which is believed to be Ian Oliver Randall, who fell into the falls located south of Murchison yesterday afternoon.
Mr Randall, 39, was part of a group of 34 people travelling from Christchurch to Nelson to watch a rugby match. They stopped at the falls where Mr Randall and two others jumped over a security barrier and two of them then slipped down a bank.
The other person managed to get to safety, while Mr Randall was held by the arm for a short time before falling into the water.
Police Dive Squad, three Land Search and Rescue teams, kayakers, a jet boat and a helicopter searched the area.
The body will be taken to Nelson for formal identification.
Mr Randall has lived in New Zealand for four years but originally comes from England.
The matter has been referred to the coroner.