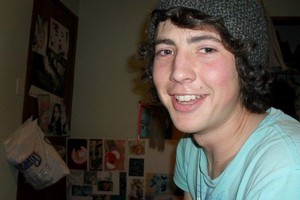 The father of the Northland man who died of meningococcal C disease says he has some tough questions to put to the White Cross clinic which sent him home rather than to hospital.
Ben Brown, 18, died on August 27 in Whangarei Hospital. He's one of two Northlanders to die of the disease this year.
Ben Brown was sent home by White Cross Whangarei and by the hospital's emergency department before he was admitted to the hospital's intensive care unit and died.
An internal review has been done of the hospital and White Cross handling of the case and the Northland District Health Board has referred the matter for an external review.
Ben Brown's father Darren Brown, who met DHB officials over the internal review, said yesterday it contained only a brief mention of White Cross' involvement.
"[It said] even though they sent him away with a meningitis [meningococcal] pamphlet they thought it was only a virus in the throat."
Darren Brown said he would ask hard questions of White Cross at a meeting this month.
"Why would they send someone away with a leaflet on meningitis and say to them that you might not have it, but not follow it up. If they suspected meningitis why wasn't a test given; why wasn't he sent into hospital for a test."
Dr Alistair Sullivan, chief executive of the White Cross chain of accident and medical clinics, said it was conducting its own internal review, which had not yet gone to its clinical governance board.