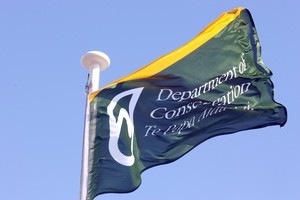 Department of Conservation (DOC) staff today learned 96 jobs will go within the next six months.
Staff were told in July there would be job losses as part of a cost-saving drive and its about 1800 staff were told the numbers today.
Jobs affected include legal, planning, science and communications roles.
"No ranger positions will be lost in the restructuring and the department aims to maintain its conservation work in the field," said Al Morrison, DOC Director-General.
Services in Hamilton, Wellington and Christchurch would be pooled to provide support nationwide, he said.
"In the past we've grouped our support systems by region, with additional back-up from our national office in Wellington. By moving the support staff from a regional base into professional groupings, we will be able to provide more cost-effective systems and a stronger national focus to our work."
Public Service Association national secretary Brenda Pilott said the job cuts would undermine DOC's effectiveness as it shifted support services away from many communities.
"The bulk of the jobs will go from four regional centres: Northland; Tongariro/Whanganui/Taranaki; Nelson/Marlborough, and Southland. Smaller centres need more jobs not less,'' she said.
"Some of the proposed job cuts include technical staff who provide advice and support within their communities about the protection of places and species that New Zealanders value.''
DOC and other public service departments needed to find efficiencies through other means than job cuts, Ms Pilott said.
"Getting rid of people who perform the roles that ensure services are delivered to communities should always be a last resort.''
- APNZ