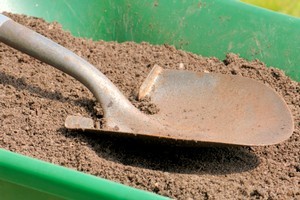 An Dannevirke woman smashed on the head in an early-morning attack yesterday was able to fight off her attacker as he tried to sexually assault her.
The woman - aged in her 20s - awoke to find a man standing by her bed. Police said the man struck the woman over the head with a shovel causing a large laceration, before attempting to sexually assault her.
She was able to fight back and eventually the man left the house.
The woman was treated at hospital for her head injury.
An 18-year-old man from Dannevirke was arrested later in the day following police enquiries. He has been charged with aggravated burglary, wounding with intent to cause grievous bodily harm and assault with intent to commit sexual violation and will appear at Palmerston North District Court today.
Police said the woman was the only adult in the house at the time of the incident.
The man did not approach or try harm a young child who was also at the property.
Police appealed for reports from anyone who saw a man acting suspiciously in the area of High Street, Cole Street or Mathew Street in the early hours of yesterday morning.
Anyone with information relevant to this investigation is asked to contact Detective Sergeant Graham Perks at Dannevirke Police on 06 374 4513, or Crimestoppers on 0800 555111.
- APNZ