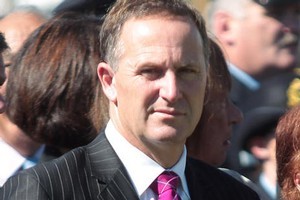 John Key continues to be the nation's most popular option as Prime Minister - and National could govern alone in the latest political polls.
Two polls were out last night and they paint a similar picture.
One News Colmar Brunton figures have National on 56 per cent support and Labour on 30, while TV3 Reid Research numbers put National at 54 per cent and Labour just over 28 per cent.
When it comes to the preferred Prime Minister, both polls have John Key well over 50 per cent and Phil Goff in single figures.
- Newstalk ZB