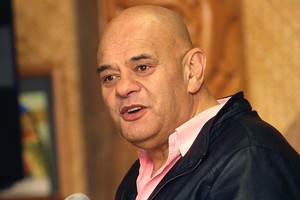 The Maori Party has selected actor and broadcaster Waihoroi Shortland to stand against Mana Party leader Hone Harawira in the Te Tai Tokerau electorate in this year's general election.
Maori Party President Pem Bird said Mr Shortland was an "outstanding candidate", driven by a passion for Te Tai Tokerau and a calling to represent his people in Parliament.
He had spent the past 40 years in some form of service to Maori, Mr Bird said.
"He is a strong Maori language advocate, a writer, a journalist, an actor, and a cultural advisor. His career in broadcasting spans over 25 years," he said.
"But perhaps his greatest skill as a communicator is his personal belief that being understood and hearing the views of others is far more important to him than merely being heard."
- NZPA