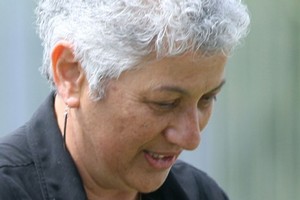 The national president of the Maori Women's Welfare League. Meagan (Wowie) Joe, has died after a long battle with breast cancer.
Ms Joe died at her home yesterday, the day after sher 58th birthday.
She had been president of the league since 2008.
Her body was to lie at the Pukemokimoki Marae in Napier until Friday when she was to be taken to the Waipapa-a-iwi Marae at Mohaka for a funeral on Saturday.
Ms Joe worked in the public sector for more than 25 years and helped to develop a parenting programme for Maori fathers of young children.
The Maori Women's Welfare league general manager Jacqui Te Kani told Radio New Zealand Ms Joe, who commanded respect without demanding it, was a great loss,
The Maori Party praised her as an outstanding woman who strove to make a significant contribution to her community, country and whanau.
Ms Joe died shortly after the league lost a High Court battle to prevent Destiny Church co-leader Hannah Tamaki from standing as president.
The court ruled in favour of the wife of self-styled Bishop Brian Tamaki after the league removed her name from voting papers but said members of 10 new league branches established by the church were not valid and members of those branches could not vote.
- NZPA