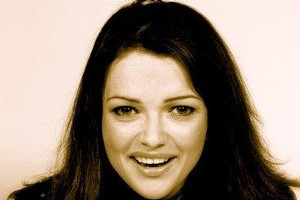 The grieving family of a New Zealander who died suddenly in London are being assisted by consular staff to get answers about how she died - and why there was a delay in notifying them of her death.
Cherie Chapman, aged 28, died suddenly at her London flat on July 9 but her parents did not find out until days later.
The Tauranga woman was on her OE and working as a nurse.
Her parents, John and Cynthia Chapman, have flown to Britain to bring her body home and learn more about how she died.
The local police reportedly told the parents they didn't notify them because they were still investigating.
Family in New Zealand have said her death doesn't appear suspicious. Yesterday, a Ministry of Foreign Affairs (MFAT) spokeswoman said staff in Britain were trying to find out "if there was a delay and what [were authorities'] processes".
Under the normal circumstances of the death of a New Zealand citizen overseas, the foreign police would notify Interpol, which in turn would tell New Zealand police.
Local police officers would then break the news to family here. Only then is the High Commission notified and MFAT involved.
The spokeswoman said it was hoped normal process was followed but details were still too unclear to know with any certainty.
"We're working quite closely with the family," the spokeswoman said.
Miss Chapman had been in London since February and had planned to tour Europe and visit the United States, where she was supposed to meet her parents.
Family left in New Zealand declined to comment yesterday.
A family friend, Christina Sturt, said Miss Chapman's parents had trouble verifying her death and only knew she had died when one of her flatmates rang their mother, who then contacted the Chapmans.
Ms Sturt told the Herald on Sunday they had to ring the local police station to verify her death after Interpol knew nothing about it.
A spokesman for London's Metropolitan Police told the Herald last night they had no record of any investigation into Miss Chapman's death.