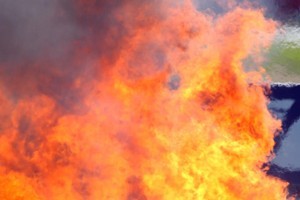 Police and the Fire Service are investigating if an explosion caused by the manufacture of illegal drugs was responsible for a fire at a Waikato house this afternoon.
There were rumours the Matamata house was a clan lab, but it had not been confirmed, Northern Fire Service shift commander Steve Smith said.
A person at the Hampton Terrace house called in the fire just after 4pm.
When firefighters arrived the house was well ablaze, but the fire was put out quickly, he said.
No one was injured.
Police and a fire safety officer were at the scene.
- NZPA