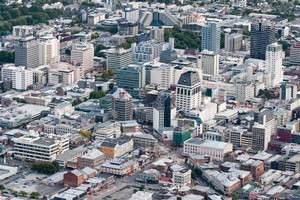 A $10,000 diamond bracelet wrapped in a sock is among hundreds of possessions returned to the owners in 37 countries after being left trapped in Christchurch hotels by the February earthquake.
The possessions had to be left behind by hotel guests when the February 22 quake claimed 181 lives and forced the evacuation of central Christchurch. In recent weeks, more than 750 pieces of luggage had been retrieved from the cordoned-off high-rise hotels, and sent back to the guests in 37 countries and 200 addresses within New Zealand.
New Zealand Hotel Council executive officer Rachael Shadbolt said retrieving, bagging up and dispatching the luggage left in the council's member hotels had been painstaking.
Scott Wallace, South Island operations director for the Millennium and Copthorne hotels, said a crane was used to reach some upper storeys of hotels.
"A window was removed at the end of each corridor. We then went through the rooms, packed what we could into suitcases and anything that didn't fit was sealed in strong plastic bags.
"The luggage was then passed out of the window, lowered to the ground by crane and delivered to couriers to return to the owners throughout the world. However in some hotels suitcases had to be carried out manually - quite a task when it was on the tenth floor."
One of the more unusual items recovered was a $10,000 diamond Tiffany bracelet belonging to a guest who had been part of an exclusive tour, Mr Wallace said.
"They provided us with a list of everything that had been in the room and, a couple of weeks later, emailed again to say they had forgotten to mention the bracelet. Sure enough, when we gained access to the room, we found it in its Tiffany box, at the bottom of the suitcase, wrapped in a sock."
Heritage Hotel general manager Gary Jarvis, who helped coordinate recovery of luggage from 120 rooms in his hotel, said: "People were so delighted to get their luggage back. One couple in Texas even sent us a photograph of the (courier) delivering their luggage to their home.
"We also had a message from an Australian family to say their child's much loved Steiff teddy bear had not been among their returned belongings. We went back to the hotel room and found it hidden among the bedding."
Each consignment of luggage sent back to the owner went with a letter from Christchurch mayor Bob Parker, in which he says he hopes the owners will visit the city again one day.

Items reunited with the owners after the February earthquake:
*A $10,000 Tiffany diamond bracelet
*Thousands of dollars in US and other foreign banknotes hidden in a fake drinks can
*A woman's treasured shoe collection
*A child's much-loved Steiff teddy bear