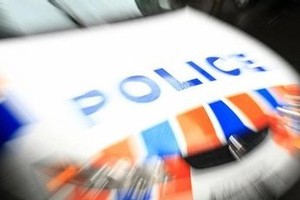 Police have arrested a woman and are hunting a man following a stabbing at a property south of Levin this morning.
A 34-year-old Foxton man is in surgery in Palmerston North Hospital for abdominal injuries, following the stabbing, which happened several kilometres south of the Horowhenua township between 5am and 5.30am.
The man was stabbed several times, mainly in the stomach but also in the arms, a St John spokeswoman said.
Police have arrested a Levin woman and were hunting for a local man, in relation to the incident, said Detective Sergeant Sarn Paroli of Levin police.
A passing truck driver rang police after seeing the wounded man in some distress coming out of a the State Highway 1 property.
"The victim has managed to get into a car and drive himself to the Shell Service Station in Levin to seek help," Mr Paroli said.
The service station attendant rang for an ambulance.
Both the service station and the house where the stabbing is alleged to have occurred are both cordoned off for a forensic scene examination.
The arrested woman will appear in Levin District Court later today charged with assault. Police are not ruling out more serious charges.