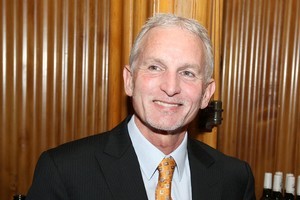 It could be the scrap of the century. Former Wanganui mayor Michael Laws will face Whanganui Maori activist Ken Mair in the boxing ring later this year.
One says if he wins, the H in Wanganui will be dropped for good. The other says he'll knock his opponent out on behalf of the four million New Zealanders who want to have a crack at him.
Mr Laws, now a councillor, and Mr Mair, Maori Party co-vice president, will box to raise money for earthquake-stricken Christchurch on December 3, the Wanganui Chronicle reported.
The fight is the brainchild of Wanganui boxing coach Bob Gibson, who said he got the idea from an event he was involved with in Wellington.
Mr Gibson said he was pleased Mr Laws and Mr Mair had agreed to fight each other for a good cause, despite the history of bad blood between them.
The two were at odds over the H in Wanganui debate, with Mr Mair arguing the Whanganui spelling was about "righting a wrong", while Mr Laws said the H was "racist" and "incorrect".
Mr Laws' one and only boxing match was back in his school days while Mr Mair admitted to some "informal" boxing experience on the rugby field.
However, both men were talking up their chances of winning when the fight was announced yesterday.
Mr Laws said he was in great physical shape, while Mr Mair promised to knock Mr Laws off his feet in the first round.
"But of course the fight is secondary to the cause," Mr Mair said.
"Are you kidding?" Mr Laws interjected. "I've been looking forward to punching you for the past 20 years," he said.
"The last thing I need is another Maori having a go at me."
Mr Mair said he was looking forward to the fight which was a "great event and a great cause".
"But I am serious about putting him down in the first round - I'm doing this on behalf of the four million New Zealanders who want to have a crack at him."
- NZPA