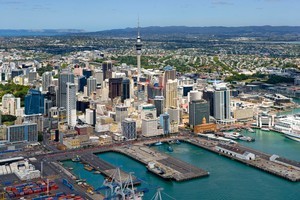 Auckland's hotels are the most expensive from which to buy extra items compared with hotels in New Zealand's other main centres - and by some distance, a survey has found.
Expedia.co.nz compared 10 "typical everyday holiday items" purchased in hotels in Auckland, Christchurch and Wellington.
In total the 10 items in Auckland cost $129.25, in Christchurch $99.20 and in Wellington $93.35.
The 10 items included a cup of coffee - Auckland had the most expensive; 30 minutes on the internet - Christchurch was the most expensive; and a bottle of water - Auckland had the most expensive.
The prices were calculated using an average from three, four and five star hotels and were correct as at June 9, Expedia said.
- NZPA