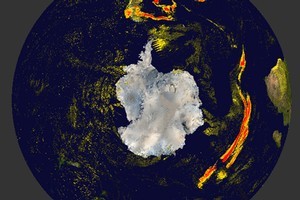 Stranded travellers can breathe a sigh of relief after Qantas and Jetstar restarted flights into and out of New Zealand this morning.
The resumption comes after the Australian national carrier and its budget subsidiary Jetstar grounded flights because of ash from the Chilean volcano, although flights into Wellington remain under review.
Air New Zealand said yesterday its standard schedule for all domestic and international flights was continuing as usual, by flying at a lower altitude.
Qantas said the volcanic ash from the Mt Puyehue Cordon Caulle volcano in Chile was still causing flight disruptions and because safety was the airline's first priority, numerous flights had been cancelled or rerouted to avoid the ash cloud.
The airline said it regretted the inconvenience and would offer full refunds.
Jetstar said it would contact all passengers affected by cancelled flights, and would offer refunds or rescheduled travel.
- NZPA