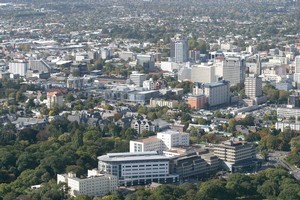 Prime Minister John Key puts the cost of the Christchurch at between $15 and $20 billion, labelling it "enormous" compared to New Zealand's GDP.
He assured that the Government is "firmly committed to rebuilding Christchurch."
# The Government will 'buy' qualifying properties at rated value. It advises to check with banks and insurers before making a decision.
The two options are: the Crown makes an offer of purchase for the entire property at current rating value (less any built property insurance payments already made), and assumes all the insurance claims other than contents; or the Crown makes an offer of purchase for the land only, and homeowners can continue to deal with their own insurer about their homes
# Insured Christchurch residents will be able to sell their properties at 2007 values and sign over their insurance policies to Government.
# 5000 Christchurch houses are so severely damaged they are unlikely to be rebuilt for a "considerable" time, Key says.
# Christchurch has been divided into four zones based on the level of earthquake damage. Red and orange zones (most severe damage) will learn their fate today. Green and white zones will have to wait.
# Half a billion dollars will be spent bailing out homeowners in earthquake-devastated areas of Christchurch.
# 5,000 'red zone' homeowners will receive an offer from the Government in the next eight weeks.
# The fate of 10,000 'orange zone' properties will be announced later, although it is possible a number of these will still face demolition.
# Earthquake Recovery Minister Gerry Brownlee said homeowners who opted for selling their homes could expect a quick settlement.
# The LandCheck website shows the extent of damage to homes. It had crashed early this afternoon due to high traffic.
# Work on red zone homes could not begin for three to five years, Key said.
# Christchurch Mayor Bob Parker said 11,000 homes would be available for displaced residents to move into "soon". Another 6000 sections are in the long-term plan for the city.