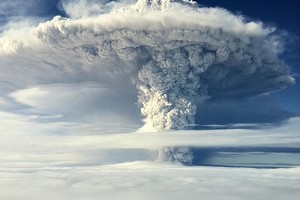 Another round of flight disruptions could be on the cards.
A new cloud of volcanic ash is on its way from Chile.
It's currently 2,000km south of Western Australia, moving north east.
Dr Andrew Tupper from the Volcanic Ash Advisory Centre says the ash has re-appeared.
"It will obviously cause disruption, it will obviously prevent aircraft flying at the altitude of the cloud."
- Newstalk ZB