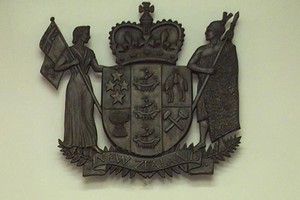 Three men have appeared in court during the past two days in relation to shootings in Waikato earlier this week.
Detective Senior Sergeant Karl Thornton, of Hamilton CIB, said two men appeared in Hamilton Court yesterday charged with unlawfully discharging a firearm. They were arrested in the Waikato rural settlement of Walton, near Matamata, on Wednesday.
One of the pair was also believed to have been involved in firing shots at a car in Ellicott Rd, Hamilton, about 5am on Tuesday morning.
A third man was arrested early this morning in relation to a stolen car and subsequent inquiries revealed he was wanted in relation to the Ellicott Rd investigation.
The 33-year-old Hamilton appeared in Hamilton District Court today on a variety of charges, including three counts of kidnapping, two counts of threatening to kill, burglary, aggravated burglary, unlawfully taking a motor vehicle, unlawful possession of a firearm and sexual assault.
All three men have been remanded.
- NZPA