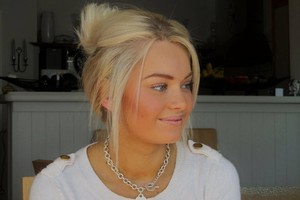 British police investigating the death of former Auckland student Emily Longley have appealed for any information on two men "acting suspiciously" in the area on the night she died, while a toxicology report has come back negative.
The teenager's body was found in the Bournemouth home of her on-off boyfriend Elliot Turner, 19, in southwest England on May 7.
The 17-year-old had been sent back to England to live with her grandparents seven months ago to pursue her education.
Mr Turner and another 17-year-old man were arrested and bailed without being charged shortly after her death. They reportedly spent time with Miss Longley the day before her death.
Dorset Police told One News today a toxicology report had come back negative and nothing had yet been found in her body which would have caused her death, but tests were ongoing.
In a police statement released today Inspector Neil Devoto of Dorset police said they were extending their inquiries to a wooded area near the address where Miss Longley was found.
"We are asking for information about two men described as in their late teens seen acting suspiciously in that area around 6pm the evening before she died."
- NZPA