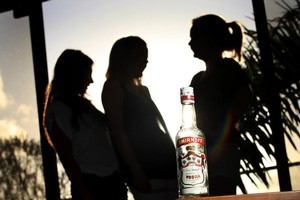 There are fresh calls for alcohol laws to be tightened following new research published today.
The research in the New Zealand Medical Journal reveals the negative impact drunk people have on the workload and safety of emergency department staff.
Chief executive of the Alcohol Advisory Council, Gerard Vaughan, says 40 to 70 per cent of people in hospital on a Friday or Saturday night are there due to alcohol.
He says not only do staff get abused by drunk patients, but people there for other reasons are also affected.
"If they're intoxicated you can't really assess them until they're more sober and so it puts a lot more pressure on these services when people are there for a lot longer, and it creates waits and delays for other people," he told Newstalk ZB.
Mr Vaughan says this shows New Zealand needs better alcohol laws.
"Particularly around cheap availability of alcohol, the number of outlets we have, the hours that they're open and the supply of alcohol through a low purchase age of 18 that needs to go back up to 20."