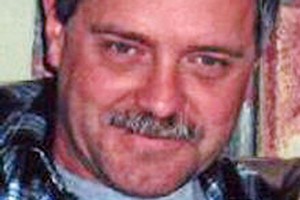 Searchers have begun their sixth day of looking for Palmerston North man Brett Hall who has not been seen for more than a week.
The 47-year-old man was last seen on Sunday, May 29 at his lifestyle block off River Road, north of Parakino, 20km from Wanganui. He was reported missing on Tuesday night.
A police spokesman said Mr Hall remained missing and a full-scale search was continuing today.
Police released a photo of Mr Hall yesterday to aid in the search.
Since Wednesday about 20 police and volunteer Land Search and Rescue personnel have been scouring a 16sq km area.
"This weekend six army personnel with search and rescue expertise have been assisting, particularly to help gain access to some of the more difficult areas in the rugged terrain," Senior Sergeant Darcy Forrester said yesterday.
A caravan on the lifestyle block was found unlocked, along with Mr Hall's vehicle and quad bike, which led police to believe he was still in the area.
Mr Forrester said it was still a search and rescue operation to find a missing person.
"However, as time goes by we would be naive not to consider other, perhaps more sinister, explanations for his disappearance."
Police want to hear from anyone who had seen Mr Hall or his 2004 Toyota Hilux, which was red double cab vehicle with a white canopy, in the past week or two.
Mr Hall was described as Caucasian, 1.82m tall and of medium build.
- NZPA