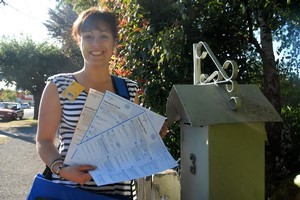 The massive task of getting census forms out to everybody in the country has been put off for two years. Photo / Sarah Hardie/Wairarapa Times-Age
The next census will be held in March 2013.
This year's census was postponed after Christchurch's February 22 earthquake. Statistics Minister Maurice Williamson announced the new date today.
"The 2011 Census could not have been successfully completed given the national state of emergency and the probable impact on census results," Mr Williamson said.
"The census provides critical information for the Government and is a goldmine for researchers, councils, community groups and iwi trying to plan."
The Government and Statistics NZ had considered holding the census in March 2012, but agreed the time period would be too short to ensure accurate planning.
Mr Williamson said there were benefits in holding the census in 2013, including being able to revise the electoral boundaries and holding a Maori electoral option ahead of a 2014 general election.
- NZPA