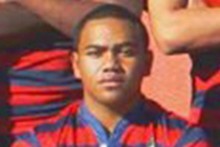 Two Rotorua schoolboys facing charges over the death of their friend in a jetski accident have made a DVD about water safety as part of their restorative justice programme.
Ricardo Maaka and Teimana Harrison's efforts were revealed in the Rotorua District Court when they appeared on charges of driving a craft in a manner likely to cause unnecessary danger to a person or property.
The charges were laid after their close friend, 17-year-old Bishop Thompson, was fatally injured in a fall from one of the jetskis they were riding on Lake Okareka on January 8.
The defendants, both 18, have since put together a DVD in which they discuss the tragedy and talk about ways to prevent accidents on the water.
The pair will also give a water safety presentation to students at Rotorua Boys' High School next month and get their day skipper's licences as part of the programme.
Justice Russell Callander, who remanded the two for sentencing on June 30 to give them enough time to complete the process, applauded them for making the DVD.
"I have taken the opportunity of looking at the DVD and I would give you full marks for that."
Dressed in red and black school ties and blazers, the boys were supported in court by Bishop's mother and grandmother, as well as Rotorua Boys' High principal Chris Grinter.
Mana Witoko, spokesman for Bishop's family, said they had never wanted the boys to be charged.
The family would organise a second petition against the prosecution if they were unhappy with next month's outcome, Mr Witoko said outside court.
"It shouldn't have come here anyway. It's been going on for too long. Every time it gets brought up, it always brings back bad memories. That's why the family just wants it dealt with."
Water Safety New Zealand general manager Matt Claridge yesterday contacted Rotorua Boys' High School to offer assistance with the presentation.
Mr Claridge had noted a rise in the rate of accidents involving jetskis, which he compared with motorbikes. Both could be dangerous when operated in the wrong conditions or by inexperienced riders.
By Jamie Morton @Jamienzherald

Email

Jamie