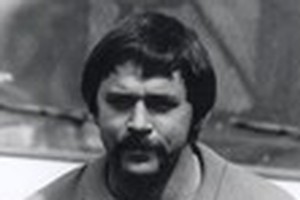 Convicted double murderer David Tamihere is to have some of his parole conditions relaxed.
The Parole Board said Tamihere was doing particularly well since his release last year.
Tamihere spent nearly 20 years in prison after his 1990 conviction for the murder of Swedish tourists, Urban Hoglin and Heidi Paakkonen, on the Coromandel Peninsula in 1989.
Tamihere has had some serious medical problems since his release from jail in November, the board said.
In a report released to NZPA today the board said Tamihere would move from full to partial residential restrictions at the beginning of June.
He would still wear an ankle bracelet but his curfew would be relaxed to overnight.
But the board said he could not go to parts of the Coromandel between Kopu and Whangamata without the written authority of his probation officer.
Tamihere would be seen again in November for the another progress hearing.
The murder of the two tourists created international interest. Mr Hoglin's body was found by pig hunters in Coromandel bush two years after he went missing but Ms Paakkonen's body has never been found.
Tamihere had skipped bail for a 1986 rape and was on the run when the Swedish murders were committed. He also had a manslaughter conviction for the 1972 death of an Auckland prostitute.
As part of his parole conditions, Tamihere is barred from drinking alcohol or taking illicit drugs for his lifetime. He has to take counselling and cannot contact the families of his victims.
- NZPA