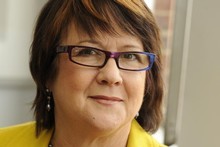 An Auckland airport shuttle service is investigating a complaint against a driver accused of receiving and answering texts while driving a bus packed with tourists through motorway traffic.
Sue Hill, a New Zealander who now lives in London, has written to the Airbus Express company, which provides transfers to and from Auckland Airport, demanding it warn each of its drivers of the dangers of texting while driving.
Airbus Express managing director Philip Manning said he was seeking details of the incident.
"But things like that would be dealt with," he said.
"That sort of behaviour we don't condone. Texting isn't allowed, and the driver will be dealt with.
"We have high standards and appreciate feedback, and we always follow it through."
When the 30 other international passengers, some of whom had to stand because the bus was so full, got off the vehicle to catch their flights, Ms Hill, 60, cornered the driver.
She told the driver: "You know there has been a terrible earthquake in Christchurch and lots of people lost their lives, right? Many of them were tourists. What do you think would happen if a bus like yours had an accident? We could all have been killed. New Zealand's reputation will go down the pan. I was really scared and disappointed in you. It's appalling. If the police pulled you up, I would expect you to be arrested."
Ms Hill, from Taneatua, near Whakatane, was visiting family and friends in New Zealand with her English partner Robert Swiniarski, 57.
They caught the bus on Queen St on the morning of March 16 after leaving their Quay West hotel.
"I could see the driver's reflection in the door," Ms Hill said.
The driver was looking at a mobile phone and was sending and receiving text messages ... "bashing away while we were in a middle lane with cars either side".
Ms Hill, who runs a recruitment company in London, where she has lived since 1972, said the driver responded to her rebuke by telling her the text message were coming from a bus company official and had to be answered.
Ms Hill is waiting for a reply from Airbus Express to a letter she sent on Friday.
"I'd like it to review its procedures," she said.
"The company needs to take it seriously. There is a Rugby World Cup coming up and those buses will be as busy as anything.
"I won't use this service again as the risk is too great. The thought of world headlines if a bus loaded with tourists and travellers crashed and injuries or worse still, deaths, occurred is too grim to contemplate. "
It has been illegal to text and talk on handheld cellphones while driving since November 2009.
Those who break the law can receive fines of $80 and 20 demerit points.
Police national headquarters' figures show the total number of cellphone infringement notices issued to all drivers was 8402 for the year to March 24.
By Alanah Eriksen @AlanahEriksen

Email

Alanah, Wayne Thompson

Email

Wayne