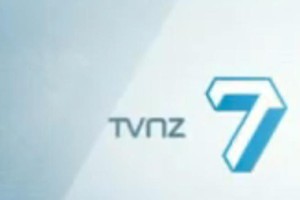 A group of academics has penned an open letter to the Government voicing concern about the decision to cut funding to TVNZ7.
The Government announced last week that funding for the channel would not be extended beyond next year, and TVNZ chief executive Rick Ellis said it would stop broadcasting in June next year.
The letter was signed by tutors and lecturers from universities and polytechnics across New Zealand.
"Our concern is heightened by the fact that this is one more in a series of steps by the government to dismantle the little that is left of public broadcasting in our country," it read.
It said the country's population meant commercial TV could not provide "the range of programming that viewers want and should be able to access in the interests of democracy as well as cultural identity".
The letter went on to say TVNZ7 and TVNZ6 had consistently offered choices which commercial channels did not.
NZ on Air said today programmes airing on TVNZ7 will have the chance to be picked up by other broadcasters.
The station, which costs about $15 million per year to run, plays mostly local content, including Media 7 and Back Benches.
Appearing before a parliamentary commerce committee today, NZ on Air chief executive Jane Wrightson said there was still a chance those programmes would continue.
"It's a shame that the station is to cease now, possibly some of those programmes will cease as well, but maybe not all of them," Ms Wrightson said.
"The mechanism and the model that we run off is to say 'in this environment who wants to broadcast this, what do we need to do to make it happen'. If nobody wants to broadcast it then, you're right, there's a problem.
"They've got as much chance as any other special interest programme."
Labour MP Clare Curran said although the programmes might not have received high ratings they provided a service to New Zealand and their loss would be felt.
Ms Wrightson said the channel's demise would not dramatically affect the amount of local content on New Zealand television.
"It will affect a small number of production companies who are making programming specifically for 7, and it's quite a small number," she said.
"The content of 7, because it was a special interest channel, was on high rotate repeat and the channel, quite properly, took advantage of existing content to give those programmes an extra outing."
- NZHERALD STAFF, NZPA