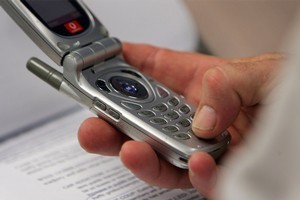 A civil liberties spokesman is "very worried" at a new product which lets parents monitor their child's mobile phone use on the internet.
Sally Rae and Steve Herstell this week launched MyFone, which lets parents see all the numbers called and answered on their children's phones, and the content of all texts, on a protected website.
Ms Rae said the application was aimed at helping parents prevent their children become victims of bullying, sexting and grooming.
But New Zealand Council of Civil Liberties spokesman Batch Hales said MyFone was a worrying development.
"A lot of parents are very controlling, and I can imagine that they will really control their kids by listening in to all of their conversations," he told NZPA.
"School's a controlling enough environment for kids, and a lot of them rebel against school. If they have a controlling home environment as well, they often end up being incredibly controlling and they don't learn skills of loving and enjoyment."
Ms Rae said she and Mr Herstell, her partner, gave her two daughters mobile phones so they could contact them if plans changed and then developed MyFone after concerns about bad cyberspace behaviour.
"We know this is going to be controversial because of the whole civil rights issue but what's more important - our children's civil rights or their safety and protection?" she said.
"To me that's a no-brainer and if you sit and talk to your kids about why you are doing this there shouldn't be a problem. There wasn't with our girls."
But Mr Hales said it was unnecessary and its effectiveness was questionable.
"I'm not sure whether it will stop any sort of bullying anyway."
Ms Rae and Mr Herstell said they were also considering making the product available to businesses, something Mr Hales said would be even more worrying.
- NZPA