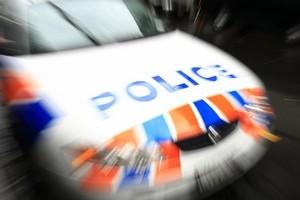 More fleeing drivers were killed in police pursuits last year than the previous four years combined, despite the number of crashes resulting from pursuits dropping significantly.
New Zealand Police provided the figures under the Official Information Act.
They showed that last year 18 drivers fleeing police were killed. For 2009 the figure was two, seven in 2008, three in 2007 and four in 2006.
The police emphasised the deaths were not the result of police chasing drivers but as a result of people fleeing.
The statistics were only for drivers.
Police Minister Judith Collins' office provided NZPA further statistics showing that in 2010 there were 2211 fleeing driver incidents with 354 crashes (16 per cent), in 2009 it was 2349 with 388 crashes (16.5 per cent), 2155 with 505 crashes in 2008 (23.4 per cent), 2435 and 584 crashes in 2007 (24 per cent) and 2234 and 546 crashes in 2006 (24.4 per cent).
Ms Collins office said analysis of the licence status of fleeing drivers showed 50.6 per cent were disqualified, suspended, unlicensed or otherwise prohibited from driving. Research showed they were a high crash risk regardless of whether they try to flee from Police.
Around 30 per cent of cars involved in fleeing driver incidents had been stolen.
Her spokesman said police policy on fleeing drivers was consistent with most other countries and it had frequently been reviewed.
Changes were made following a 2010 review which included specific training, strategies and abandonment criteria to avoid accidents.
- NZPA