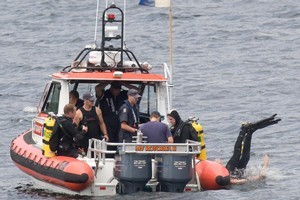 Lawyers today indicated that two Rotorua high school students would plead guilty to charges arising from the death of a fellow student in a jetski accident on Lake Okareka, near Rotorua.
In January Bishop Thompson, 17, fell off a jetski being driven by a friend and was subsequently struck by another jetski and killed.
Ricardo Maaka and Teimana Harrison, both 18, appeared before a registrar in Rotorua District Court accused of operating a craft in a manner likely to cause unnecessary danger to any person or property.
They were remanded at large for diversion to be considered and will re-appear in court on March 17.
- NZPA