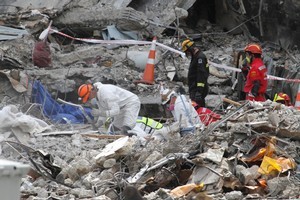 Some of New Zealand's largest infrastructure projects - including Auckland's downtown rail loop and the Puhoi "holiday highway" project - face delay or cancellation as money and resources are diverted to Christchurch.
Giving an initial indication of the effect of last week's quake on Government's finances, Finance Minister Bill English said "there could be issues around the timing" of infrastructure plans but in general the Government remained committed to the programme.
That could delay some projects on which work has started, and mean the axe for some projects such as Auckland's downtown rail loop which the Government has not yet accepted.
How should NZ pay the earthquake costs? Here is the latest selection of Your Views: