We remember the people who lost their lives in the Christchurch earthquake. Learn more and share your memories and thoughts.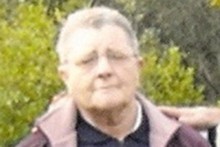 Heather Meadows, 66, had much the same heritage as the city she called home.
"She was very proud of her English roots but loved New Zealand, and has been here since she was 11 years old," her sister Debbie Cowell said.
The grandmother of seven was in the CTV building for a doctor's appointment when the earthquake hit.
She was confirmed by police as a victim of the earthquake on March 24, 2011.
Mrs Cowell said her sister was a "real homebody" who loved to send her sisters gifts and talk on the phone.
"She was in the army at Burnham, where she met her husband at military camp many, many years ago."
Heather - one of seven siblings - was "very family orientated" and had three children of her own, seven grandchildren, and one great-granddaughter.