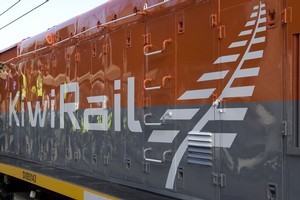 KiwiRail say all trains have been halted between Timaru and Picton, and on the West Coast following this afternoon's massive 6.3 quake centred on Christchurch but there have been no reports of injuries to staff or passengers.
"TranzAlpine has been stopped at Greymouth and the return service has been cancelled," spokeswoman Cathie Bell said.
"There are 231 passengers on board and we are sourcing alternative accommodation for them as the state of the road and track is unknown.
"TranzCoastal has been stopped at Picton with approximately 163 passengers. Again the service to Christchurch has been cancelled until the state of the track can be confirmed. Arrangements are being made for these passengers as well.
Bell said Interislander services across Cook Strait were still operating as normal.
A coal train had derailed in the Christchurch suburb of Heathcote with seven wagons affected, but remained up.
The train driver reported cracks in the Martindale Bridge, so the police could stop traffic.
KiwiRail chief executive Jim Quinn said initial track inspections had begun.
Damage to track include:
- Buckles in the Addington area
- Buckles between Belfast and Rangiora
- A slip on the city side of the Lyttelton Tunnel.
"But the welfare of our staff and their families as well as our passengers and other customers is our first priority," Ms Bell said.
- NZPA