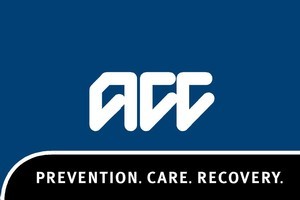 A consortium of North Shore doctors has a radical proposal to use health professionals to help sickness and invalid beneficiaries back to work.
The Harbour Health primary health organisation, representing 38 general practices, has proposed a pilot programme to the Ministry of Social Development that could eventually extend to all the 145,000 people on sickness and disability benefits.
It comes ahead of a welfare working group report due to go to Government on Tuesday with what are expected to be similar recommendations.
The group's first two reports last year fingered doctors as key "gatekeepers" who often make people think they can't work because they have been given a medical certificate saying so.
It is expected to recommend a shift, modelled on changes in Britain, from "sick notes" to "fit notes", which encourage doctors to advise their patients on work that could help their recovery.
Harbour Health's proposal has sprung out of its experience with a pilot ACC programme called Better@Work, which pays doctors an extra $50 to spend 15 minutes longer with accident victims, discussing their work and reporting on what they can do despite their injuries.
The doctors' reports go to a team of three occupational therapists and an occupational health nurse in Harbour Health who are paid by ACC to bring injured workers and their employers together to plan a gradual return to work.
Harbour Health clinical services general manager Janice van Mil said the scheme reduced the number of ACC claims that led to weekly compensation payments from a national average of one in every 11 cases to just one in 15 since it began a year ago.
Their proposal is based on "a health psychology intervention" that could be triggered by either someone requesting a medical certificate to apply for a benefit or a referral of an existing beneficiary from Work and Income.
"A programme with welfare would fit very strongly with the approach of health psychologists, that is around motivation and self-worth," she said.
An Auckland health psychologist who works with heart and lung transplant patients, Iris Fontanilla, said health psychologists worked with patients with a wide range of physical conditions with psychological side effects.
"These return-to-work programmes make sense if people do feel better physically as a result," she said.
How it works
The plan: Pay doctors to find out whether sickness and invalid beneficiaries can at least partly go back to work.
The costs: An extra $50 for doctors to spend 15 minutes longer with accident victims under the current ACC scheme.
The savings: Weekly compensation payments reduced to one in 15 cases (national average is one in 11 cases)