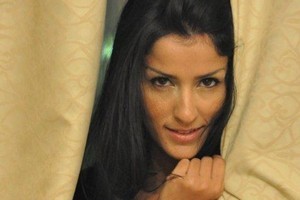 A high-flying banker from New Zealand has denied having sex with two women caught in a love triangle that went violently wrong.
Dubai prosecutors charged the two women, Briton Danielle Spencer, 31, and Brazilian Priscila Ferreira, 25, with allowing 33-year-old Toby Carroll to have illicit sex with them.
Mr Carroll was also accused of having consensual sex with each of the two women.
The incident happened when the newly separated ex-girlfriend, Miss Ferreira, walked into Mr Carroll's flat and found him in bed with Miss Spencer.
Prosecutors charged Miss Ferreira with going on a rampage and threatening Miss Spencer and Mr Carroll at knifepoint and destroying part of his furniture.
The Brazilian woman denied allowing Mr Carroll to have out-of-wedlock sex with her and threatening her crime accomplices at knifepoint.
"I got drunk," confessed Miss Ferreira when she stood before presiding Judge Abdullah Khlaif Abu Zaid.
Mr Carroll and Miss Spencer, who was almost blocked from the court room for wearing a skirt, also denied the charges.
Advocate Sulaiman Lutfi, who is defending Miss Ferreira and Mr Carroll, asked for an adjournment to prepare his closing defence.
The defendants were arrested after Mr Carroll reportedly called the police and complained that Miss Ferreira walked in to his flat, found him with Miss Spencer and threatened them at knifepoint.
Police said Mr Carroll had had sex with both women, and arrested all three. They all spent Christmas and New Year in prison, with the two women forced to live in the same cell.
A former detainee at Bur Dubai Police Station told Gulf News that the love rivals, Miss Spencer and Miss Ferreira, became friends during the time they spent together in provisional detention.
During yesterday's hearing, the two sat side by side on the bench.
The court reconvenes on February 27.