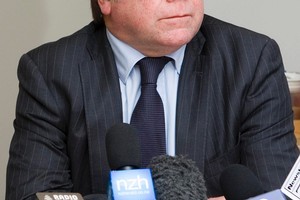 New Zealand's next Ambassador to the European Union and Belgium will be career diplomat Vangelis Vitalis, Foreign Minister Murray McCully announced today.
Mr Vitalis will also be accredited to Bulgaria, Luxembourg and Romania.
He takes up the assignment in August, replacing Peter Kennedy who is returning to Wellington.
Mr McCully also announced the next Ambassador to Timor-Leste (East Timor) would be career diplomat Tony Fautua.
He is replacing Tim McIvor, who is returning to Wellington.
- NZPA