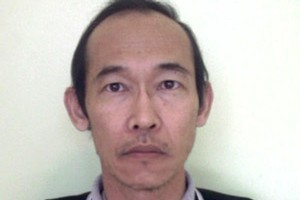 Police hunting a man over a brutal attack which left his step-uncle dead are following leads on where he may be hiding and say they will treat anyone helping him "severely".
Patrick Young, 42, has been on the run since Wednesday when Aran Jenkanying, 56, and his sister Arunee, 57, were found covered in blood after what police called a "persistent and ferocious" beating in Otara.
The Jenkanyings were bashed with a 1.5m length of wood.
Mr Jenkanying was later declared brain-dead and his life support was turned off on Friday. He died early on Saturday.
Detective Senior Sergeant David Glossop said police were following up a number of sightings of Young, but would not say where.
"We don't want to spook him if he is there, or give him false hope if he isn't," he said.
"But they are all in the North Island. We will be looking anywhere he might be and treating anyone that harbours or assists him as severely as we can. We have a whole whiteboard full of possible associates."
Ms Jenkanying has given police her account of what happened at the Bolton Place property, which belongs to her and the estate of her husband, Francis, Young's father.
It is understood she wants to sell the home, which has been vacant since her husband's death. But Mr Young's first wife and the children from that marriage want to keep it, as it is their former family home.
Mr Glossop said Mr Jenkanying's family were mentally and physically exhausted after their vigil at his bedside.
He urged people to keep an eye out for Young, but not to approach him.
"He could be realising that he needs to face up to what he needs to do or he could be intending on making this awful for everyone by staying away," Mr Glossop said.
"His family want the matter to be resolved as well."