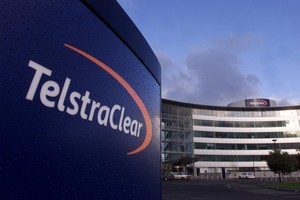 Sales staff at a phone and internet company have been accused of using unfair tactics to sign up elderly people.
Families of two elderly women, one aged 92 and the other 91, complained to the Herald on Sunday about the tactics employed by TelstraClear sales staff.
Both women were suffering from early stages of dementia when they were signed up for phone plans. But neither could later remember having signed a contract.
One of the women did not even speak English and family said she believed she was signing up to have a man fix the phone.
The daughter of one of the women said her mother remembered a man asking to see her passport, which was apparently used to complete the contract. "She wouldn't have known what year she was born."
TelstraClear's Diane Robinson said sales staff received "extensive and ongoing training".
She said they were instructed to ensure their dealing with the public was "positive".
"We will be fully investigating the circumstances surrounding the two cases you've highlighted."
She said any other customers with concerns could email her here.
Phone and internet company customers can also email david.fisher@hos.co.nz