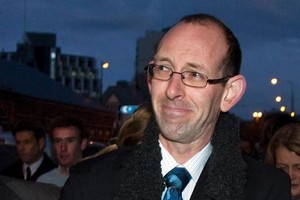 David Bain has enjoyed Christmas with extended family before going on a camping holiday with friends.
Mr Bain's chief supporter, Joe Karam, told the Herald his friend was enjoying life again after 13 years in prison and a High Court retrial last year that resulted in him being acquitted of the murder of his family.
The Herald reported yesterday that the Government had rejected an offer from Mr Bain's legal team to negotiate a financial settlement.
Mr Bain, 38, is living and working in West Auckland where he is employed by an engineering firm.
Mr Karam would not say whether Mr Bain was in a relationship. "He's getting on with life. He's got a good job back in the engineering field which was where he hoped to go because he did four or five years in the engineering shop in prison."
Mr Bain's employer was going to put him through a polytechnic course starting next year to add to his skills.
Mr Bain was also active with a local horse riding club.
He recently attended a gig where the lead singer of the band spotted Mr Bain and invited him up on stage. He was cheered by the crowd.
Mr Bain spent Christmas with relatives from his father's side and was now going camping with friends, Mr Karam said.