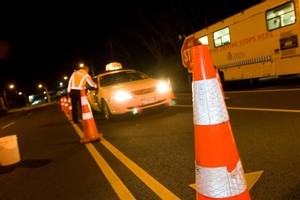 The Two Drinks Max campaign presents an incomplete story.
Every 48 hours someone is killed by a drug or drink-impaired driver who's way over the current limit. Focusing resources on this group will achieve the greatest road safety benefits.
A balanced analysis of both sides of the international evidence shows that lowering the limit from 80mg of alcohol per 100ml of blood to 50mg in itself will not have a demonstrable impact on traffic safety.
Drunk driver deaths went from 162 in 1989 to a low of 31 in 2007, after which our approach to drink driving has stalled. Grossly intoxicated or repeat offenders are responsible for 90 per cent of alcohol fatalities today. Only 10 of the last 1046 dead drivers tested had solely alcohol between 50 and 80mg - but large numbers have died below 50mg who had also taken drugs.
Places with the lowest drink-driving tolls, such as New York and the UK, have resisted attempts to tinker with 80mg.
After lowering their level to 50mg, Denmark immediately experienced increases in injuries and deaths, Victoria has witnessed a doubling of drunk deaths in 20-30 year olds. Deaths also rose in Switzerland, and a Canadian province's imposition of 24-hour licence suspensions for 50mg did zip.
The Continent still runs humongous drink-driving rates, and Dutch reductions in drink-drivers were solely connected to introducing breath testing.
Despite Ministry of Transport assertions that 300 studies give 50mg the thumbs up, anyone taking a genuine independent review of the literature finds as many failures as successes and the overall conclusion is discouraging.
Small or temporary safety benefits are theoretically possible, but many countries suffered ill-effects.
We can only speculate as to why the ministry quotes outrageously optimistic figures like 33 lives salvageable. The most likely outcome will simply be an increase in the number of offences and fine payments. It may be coincidence that this policy collects revenue and will be fiscally positive for the Crown.
The ministry focuses on alcohol but our illicit drug use is high. Statistics show New Zealand has high levels of combined drug and alcohol in deceased drivers. This is likely to be a key factor in why New Zealand drinkers are exceptionally hopeless drivers - indeed half the dead ones have drugs aboard.
The most common is cannabis, which doubles expected drink-driving risks. Dropping a drugged driver's alcohol level from 80mg to 50mg won't reduce the risk to a safe level.
It's hard core, the really drunk or drugged, who brutalise us, not Gran's tipple.
Stopping cannabis driving by those also drinking is the next big lifesaver.
Utilising only deterrent campaigns and dragnets to teach risk management to the hard core of "don't cares" is a cliff bottom strategy. Superficial responses of checkpoints and home detention only briefly interrupt offending of chaotic cruisers, whose addictions are in control.
We need appropriate responses like alcohol and drug courts, informed by holistic roadside detection regimes.
For rehabilitative failures, vehicle confiscation is required, because disqualified driving penalties generally only offer brief car impoundment for a group excessively involved in crashes.
New York police confiscations slashed first and subsequent offences, saving many lives.
Our biggest homicidal gang should be dealt with by drug tests, ignition interlocks, close monitoring and the threatened loss of their vehicles.
Candor Trust campaigns against drugs on roads. It is a Wellington-based registered charity.