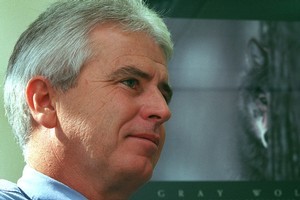 The Government has appointed a new Police Commissioner after Howard Broad's decision to step down next year.
Police Minister Judith Collins today announced that Peter Marshall had been appointed to the top policing job.
Mr Marshall was formerly an Assistant Commissioner in New Zealand and has been Commissioner of Police for the Solomon Islands Police Force since 2008.
He will start a three-year term as New Zealand's Police Commissioner in April next year, replacing Mr Broad, who leaves the position in March.
Ms Collins said Mr Marshall had "successfully led large, sensitive operations which involved national security issues and liaison with representatives from foreign governments and government agencies in New Zealand".
She said the Governor-General had appointed Mr Marshall to the position on the advice of Prime Minister John Key.
"Mr Marshall is a very experienced and respected police officer who brings 38 years' policing experience to this extremely important position," Ms Collins said.
"I am confident that he will uphold the values of integrity, courage, energy and public safety that make our Police the finest in the world."
The police commissioner role combines two positions: chief constable and chief executive. The chief constable heads the police force and is responsible for all policing and cases.
As chief executive the commissioner is responsible for assets and a budget of $1.4 billion.
The application process for the position is run by the State Services Commission on behalf of the Police Minister.
- NZHERALD STAFF