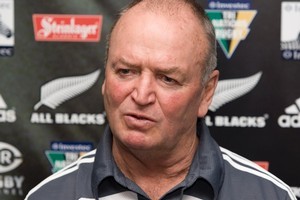 All Blacks coach Graham Henry was caught driving more than 30kph over the speed limit on Friday night, reports 3News, but was not fined.
Henry was allegedly pulled over on Auckland's waterfront around 10pm on Friday after being clocked travelling at 81kph.
The speed limit along the road was 50kph.
The alleged incident occurred during a nationwide Labour-weekend crackdown on speeding in an effort reduce the holiday weekend road-toll.
Neither Henry, who is in Hong Kong with the All Blacks, nor the police would comment to 3News, which said its information came from several sources, none of which it names.
- NZ Herald staff