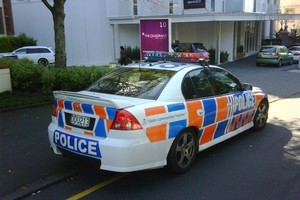 A 31-year-old man has been arrested and charged with assault after a man's body was found in an Auckland inner-city apartment today.
The body of a 30-year-old man was found shortly after 7.15am at The Quadrant apartment block in Waterloo Quadrant.
Police said the arrested man would probably face more serious charges.
Police were called to the complex at 7.15am this morning, where they found the man dead on arrival.
They were speaking with two people who were also in the apartment.
A homicide investigation has been launched.
A post-mortem examination is likely to take place tomorrow morning.
- NZ Herald staff, TRN, NZPA