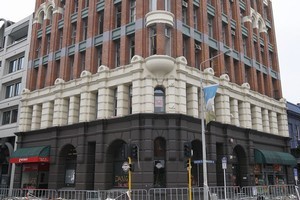 Demolition has begun on one of Christchurch's most famous buildings, Manchester Courts.
The building suffered irreversible damage during the massive September 4 earthquake and subsequent aftershocks deeming it unsafe.
The demolition, which started today, could take up to six weeks.
A large mound of dirt, 8 metres high, surrounds the building to protect neighbouring properties, limit vibrations and help with access.
Black polythene sheeting is wrapped around 2-metre high fences, but a live webcam has been set up so the public can watch the demolition online.
Heritage supporters have opposed the demolition and set up protests outside the building in the lead up to the demolition.
Manchester Courts has stood at the site since 1906 and was formerly the NZ Express Co building.
- NZPA