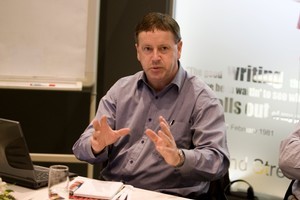 A looming shortage of health workers is getting so serious that it won't be possible to meet demand, a Health Ministry report says.
The report says the projected shortfall of health workers by 2021 will be about 23,000 and it won't be possible to process enough skilled staff quickly enough to meet demand.
New Zealand Medical Association chairman Dr Peter Foley told The Press the focus needed to be on getting patients to understand and take responsibility for their own health problems, with help from doctors and nurses.
"We have got to look at having the patient as part of the workforce," Dr Foley said.
"That's the only way to cope with increasing population, increasing demand and increasing expectations."
Health Minister Tony Ryall has told health workers there is clear international evidence that health systems with stronger primary health services get better results.
A spokeswoman from his office said the issue of a looming workforce crisis was not new and work was in place to address it.
It was unrealistic to double the size of hospitals or the workforce, and the focus was instead to address health issues at primary level, she said.
That included putting more emphasis on primary health care with integrated family health centres.
"We are instituting all sorts of schemes to recruit and retain, to train different kinds of health workers, speed up nurse practitioners..."
These included using enrolled nurses more, while there were moves to enable nurses to do more and efficiency programmes were being rolled out in district health boards.
Nurses have concerns about the high number of staff heading towards retirement age and are also worried about the use of non-regulated workers to fill gaps.
New Zealand Nurses Organisation professional nursing adviser Cathy Gilmore told The Press a third of the workforce could be lost within 15 years.
"It's very concerning to know that it's highly possible that I may be looked after by an unregulated healthcare worker [in the future] because there just aren't enough regulated ones," she said.
- NZPA