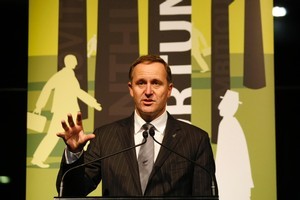 The Mana by-election will be held on Saturday November 20, Prime Minister John Key announced today.
It is taking place because Labour MP Winnie Laban is leaving Parliament to take up a position at Victoria University.
Mana has been a safe Labour seat and the party is putting up Kris Faafoi, party leader Phil Goff's former chief press secretary, as its candidate.
National is running Hekia Parata, who contested the seat in the 2008 general election.
- NZPA