Council candidates, promoters back Herald plea to save decaying theatre.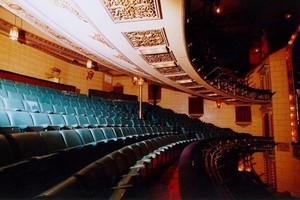 Super City candidates and music-show promoters believe there's life in the old St James Theatre yet.
The site has been languishing for three years after a fire left it closed to the public because of safety concerns.
The Herald has this week launched a campaign to debate the future of the 82-year-old grande dame, which is in serious need of an overhaul.
Owned by property developer Paul Doole, who has said he would consider selling it, the St James is included in The Edge's bid to the Government as part of a proposed national convention centre.
Auckland City Mayor and Super City mayoral candidate John Banks has said refurbishment could cost more than $50 million.
Heart of the City business group chief executive Alex Swney, who is standing for the new Auckland Council in the Waitemata and Gulf ward, said there was no question the theatre should be restored. If private ownership continued, ratepayers might have to consider subsidising the work.
"There will be some benefits to the owner. But the majority of the benefit lies with the public, [so] the majority of the cost of the restoration should rest with the public, with Aucklanders."
However, Mr Swney would prefer the new council buy the site and pay for the restoration.
Auckland Regional Council chairman Mike Lee, also standing in the ward, said the theatre was one of a number of historic buildings which needed attention from the new council.
"There are a number of rundown buildings, and they've got to the point where they're becoming chronically neglected. There needs to be some sort of pressure from the new council that those buildings are repaired.
"There needs to be constructive engagement with owners to get the things repaired and reopened. It needs to be transformed back into a living, breathing space. It's just rotting away."
Veteran Auckland promoter Manolo Echave said the venue, which held more than 2000, allowed music lovers to experience outstanding acoustics.