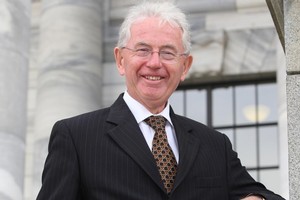 National has turned the tables and made former Labour Deputy Prime Minister Michael Cullen chairman of New Zealand Post, replacing former National Prime Minister Jim Bolger.
Mr Bolger has been chairman since 2001 and was appointed by the Labour Government after he completed his stint as ambassador to the United States.
His acceptance of the appointment was controversial at the time because it blunted National's attack on Kiwibank, a subsidiary of NZ Post which was opposed by National.
Dr Cullen was appointed deputy chairman by National in May last year and he had been expected to take over from Mr Bolger, which he will do on November 1.
Justine Smythe will become his deputy.
Transpower chairman Wayne Brown has been replaced by Mark Verbiest, a Wellington lawyer and director who is also a member of the Securities Commission.
John Palmer has been reappointed chairman of Solid Energy for a second three-year term.
Broadcasting Minister Jonathan Coleman also announced that former Radio New Zealand political editor Richard Griffin will become deputy chairman of the RNZ board.
Mr Griffin could be well placed to become chairman when the term of existing chairwoman Christine Grice expires next year.
In other SOE appointments, John Spence is to be replaced as chairman of AsureQuality by Janine Smith, a professional director in private and public sector enterprises. Mr Spence remains chairman of KiwiRail.
Con Anastasiou has been reappointed chairman of Airways Corporation.
Eleven new directors have been appointed to SOEs: Hamish Stevens on AsureQuality, Rob Fisher on Genesis, John Allen and Debbie Birch on Kordia, Parekawhia McLean on Mighty River Power, Greg Cross and Carolyn Harkess on MetService, Alan Dunn and Jackie Lloyd on NZ Post, Michelle Smith on Solid Energy, and Maury Leyland on Transpower.