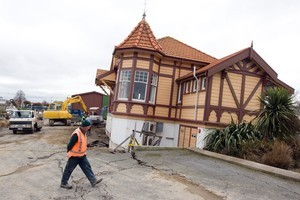 Christchurch Mayor Bob Parker has announced an architectural think tank to assist rebuilding the city in the aftermath of the recent earthquake.
Mr Parker told a media conference this afternoon that the council had received an offer from the Institute of Architects to provide free expertise and input.
He was accompanied by Ian Athfield who will convene a panel of eminent architects and building and construction advisers from the Canterbury region.
What are your ideas for rebuilding Christchurch? Here is the latest selection of Your Views: