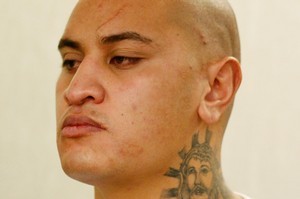 The sentencing of inmate Latu Kepu for the killing of Waikato prison guard Jason Palmer has been delayed for a disputed facts hearing.
Kepu, 22, was due to have been sentenced in the High Court at Hamilton on Tuesday after earlier pleading guilty to the manslaughter of Mr Palmer, 33, a former United States Marine, at Spring Hill Prison on May 15.
He was the first prison guard killed on active duty.
Justice John Hansen said there were "significant differences" between the Crown and defence counsel over factual matters that might potentially have a significant affect on the sentencing, the Waikato Times reported.
He scheduled a disputed facts hearing for next week.
- NZPA