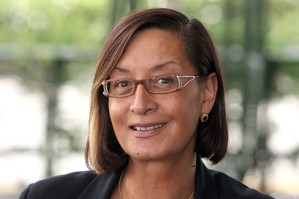 Former Labour MP Georgina Beyer has pulled out of the contest for the Masterton mayoralty.
Ms Beyer, 52, was mayor of Carterton from 1995 until 2000, leaving the role after winning the Wairarapa electorate seat in the 1999 general election.
She was the world's first transsexual mayor and MP.
Ms Beyer left politics in 2007, but in April this year she announced she would contest the mayoralty.
"I don't have the finances to run a huge campaign but I do have a profile already and it would be at least irresponsible, reckless even, to let the political experience I've gained just disappear and go to waste," she said at that time.
But yesterday she told the Wairarapa Times Age she could barely pay her bills, let alone raise $10,000 to campaign.
She had left her job at Michael Hill Jeweller, in Masterton, in June.
Despite putting off the decision not to stand for the mayor's job as long as she could, Ms Beyer said she would now have to join the dole queue.
"I have a couple of weeks left to pay the rent. I'm really, really struggling."
- NZPA